It's time for another sporadic craft post!  This time I have a message board friend showing us how to make a simple and really cute fabric pumpkin that is great for fall.  Katy doesn't have a blog to share this on, so I petitioned to post it here since it is too cute not to share.
A little about Blogless Katy:
I'm a mother to 2 super chubby, sweet girls, wife to a super hot musician, and teacher at a Catholic high school.
I can vouch for the chubbiness of her adorable girls and also the super hotness of her musician husband.  You can follow Blogless Katy on Instagram here.
And now, on to the crafting!  This pumpkin looks really easy to make.  You'll need:
a sewing machine or needle and thread
a craft needle and floss
whatever fabric you like
an iron
stuffing
some sort of twine or ribbon
a stick
felt leaves
pipe cleaner for the curliques
a hot glue gun
You could make them in different sizes and in any pattern of fabric imaginable.  I'm already imagining football-themed pumpkins sitting on our mantel.  This is probably one of the most versatile fall crafts I have come across.  Totally pin-worthy!
Easy Fabric Pumpkin
Cut a strip of fabric 11x 24.
Fold right sides together and sew short ends together. You now have a tube of awesomeness.
Press the seam open.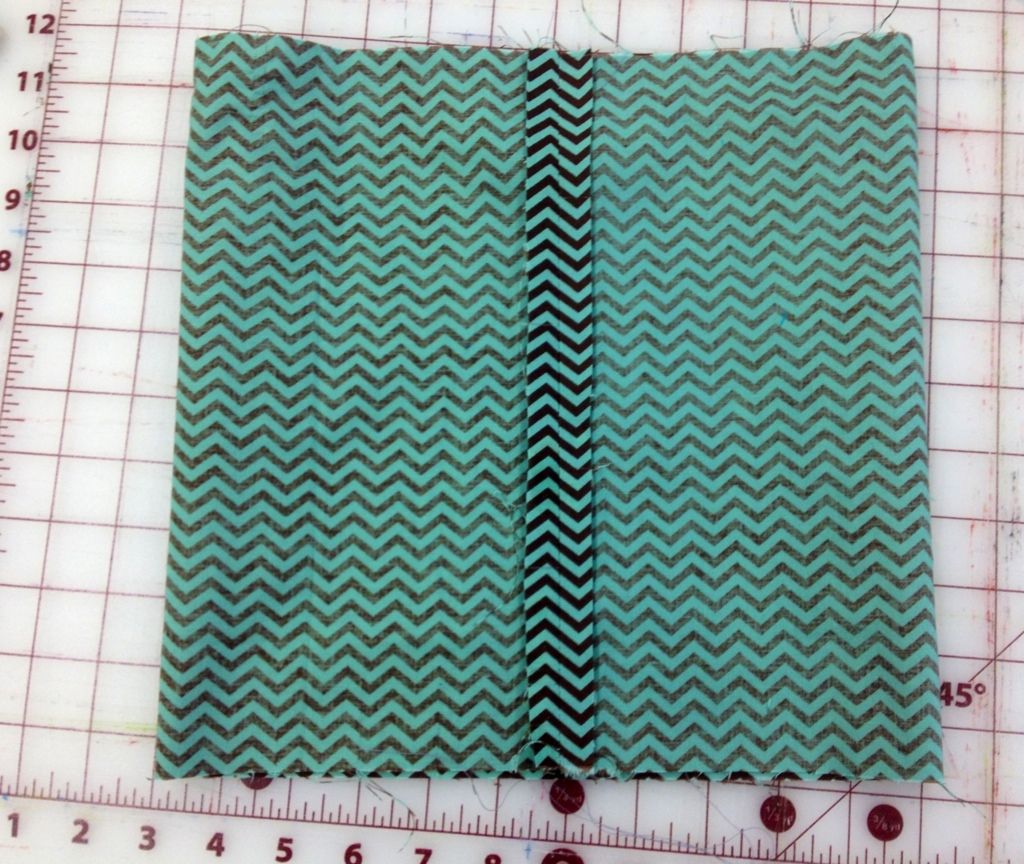 Beginning at the seam, use a craft needle and floss (you don't have to, but its much stronger and less likely to break), sew a gather (or running) stitch around one edge of the tube.
Pull the thread so the fabric gathers and tie off.
Turn right side out and fill halfway with fluff.
Sew the other end of the tube with a gather stitch (same as the other end). Then fill with the rest of the fluff. I stuff the crap out of the pumpkins because they sit better when they're super full. Pull the thread tight and tie off the top. I try to leave a little hole for the stick (badum ching!) when I'm tying off.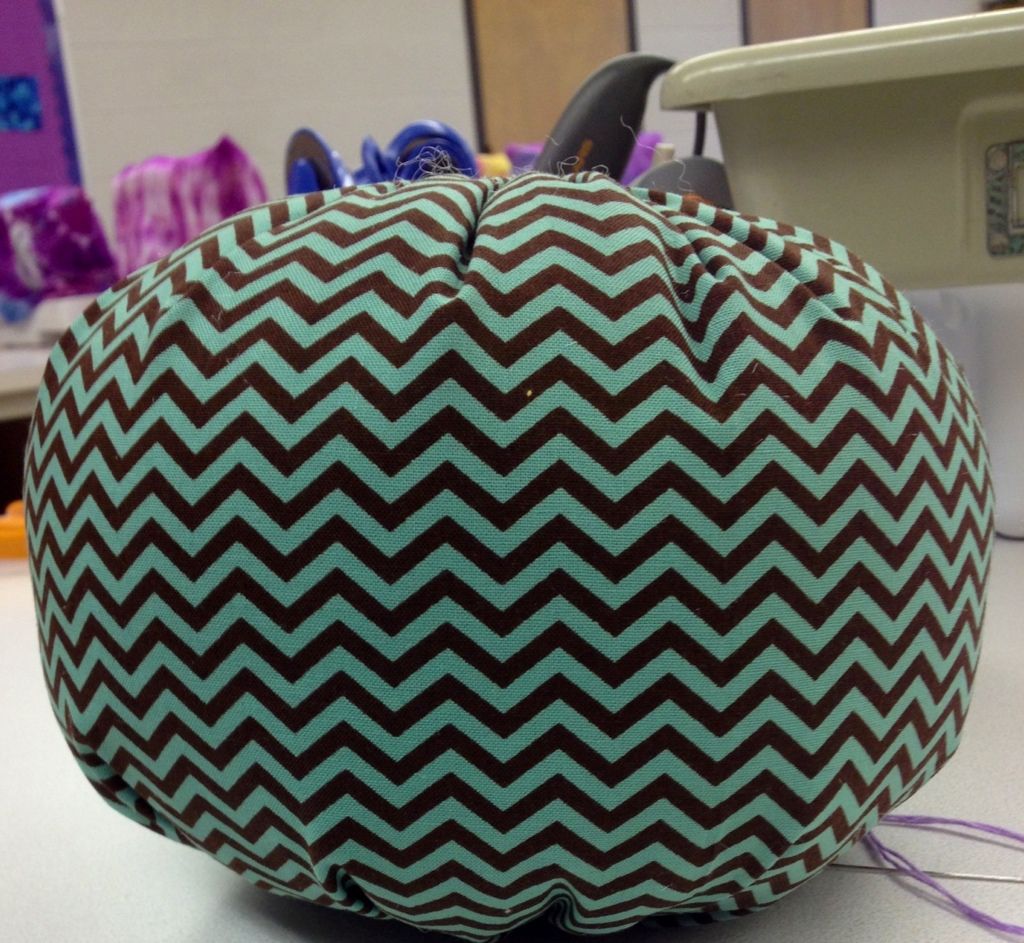 Bottom aka Pumpkin Ass
Top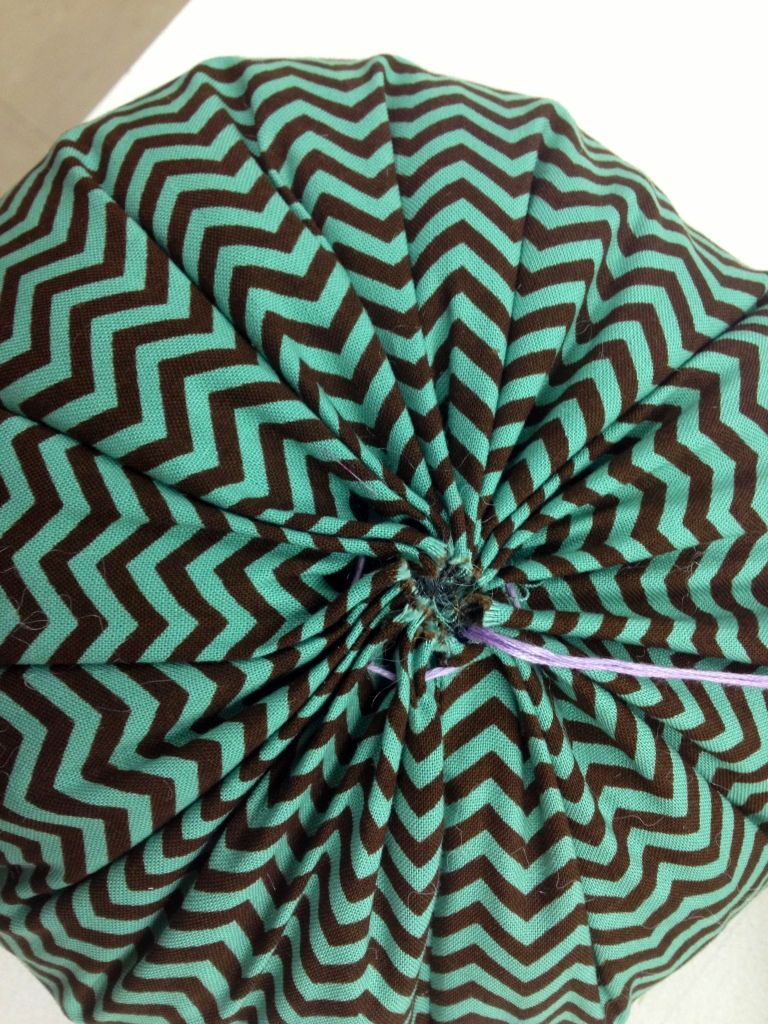 The next steps are optional. I wrap mine with hemp/twine/ribbon/ric-rack to add bunting. I tie it in place, but you can use a hot glue gun.
Cut a stick or twig and hot glue on top.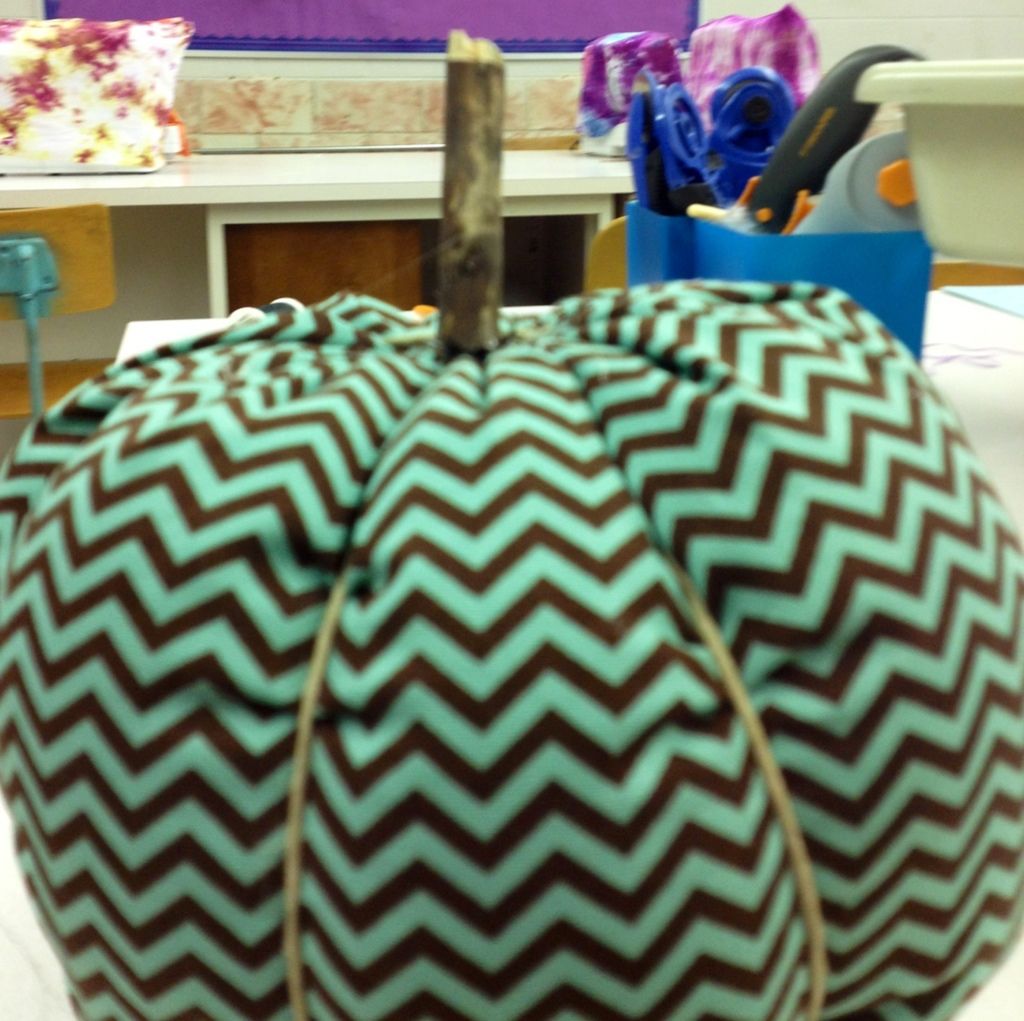 And then add felt leaves and pipe cleaners. You can use raffia if you'd like, but I was out of it.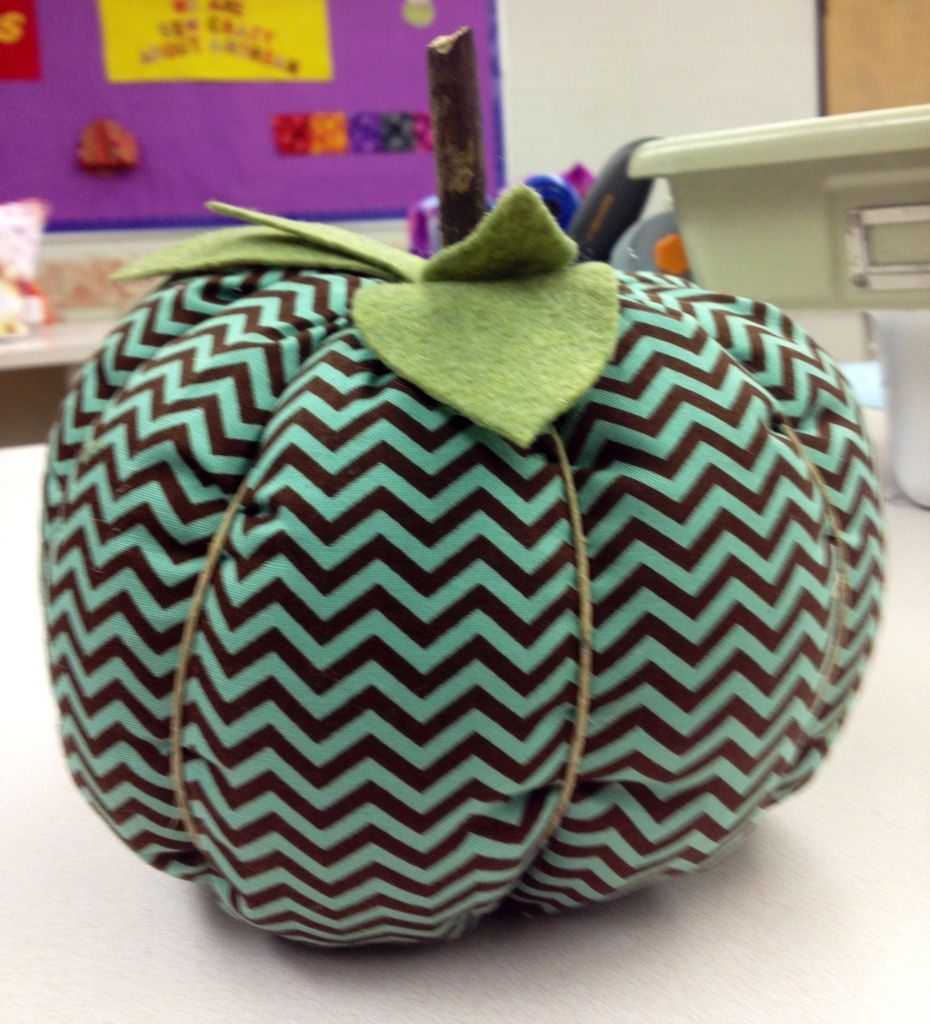 And voila!  The finished pumpkin.
And there you have it!  How cute is that pumpkin?  Can't you just imagine a few of those around your house during the fall?  I love it and can't wait to make some for my home.  Thanks for the tutorial, Blogless Katy!!
–
Like what you see? Subscribe to my RSS feed. And don't forget to follow me on Twitter and like The House of Burks on Facebook for the latest updates!
–