Hello Everyone I'm "Miss67C" … In real life I go by "Claudia".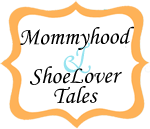 I pin cool things on
 Pinterest
 @ 
http://pinterest.com/miss67c/
& post fun pics on Instagram (Miss67C). The inspiration to blog came from my dearest "EJ". EJ is my 3 year old son who keeps be busy 120% of the time. Life as a mother, 20 something, and partner to Mr. E has been full of adventures. While at home I have gotten in touch with my creative side. My mother use to make my own clothing and since we were not very rich people while growing up… she also taught me how to use what we have to do fun things. My niece "Miss Nala" comes over every so often to play. The cool aunt here, ;), likes to get messy. We paint, we color, we do all the messy things my sister has a panic attack over lol. (kidding… mostly). While I recovered from a very awful allergic reaction the last few days, I wanted to do something fun for EJ. He loves chocolate… and "bom-boms" (aka marshmallows) so what to do? HOMEMADE SMORES. I have tried to keep my outdoor visits to a minimum until I fully recover so, I turned up the over to 350 degrees and got to baking.
EJ was a great help. He LOVES to help in the kitchen. Mom's and Adults looking for a fun yummy snack.
This is what you need:
Box of Crackers, pack of chocolates, and giant bag of marshmallows.
Separate them on a cooking sheet, stack all (minus the top cracker), and shove them in the overn for about 8-10 mins at 350 degrees. Take them out, "smush" the top cracker on top, and let them cool for about 5 mins. VIOLA. Dessert!!!
E loved these. I think he had 4 and EJ only had 1. They are very rich and totally satisfying that junkfood urge.
Everyone enjoy your week & weekend! I look forward to your visits!
Ciao♥
–
Like what you see? Subscribe to my RSS feed. And don't forget to follow me on Twitter and like The House of Burks on Facebook for the latest updates!
–