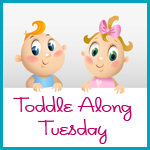 When we first found out I was pregnant, we immediately started discussing baby names.  We both knew that we gravitated toward traditional, simple, "normal" names.  So we started perusing baby name books and websites and each had a few names in mind for either a girl or a boy.  When we found out that little Peanut was a boy, the battle was on.  I liked Isaac, which means laughter.  Zac liked Cole, which was his grandmother's maiden name.  We both liked Shepherd, which is slightly out there but not crazily so, but neither of us were in love with it.  We talked about names for weeks and weeks and weeks, to no avail.  But then one day a little switch flipped in my head.  "You know, Cole isn't so bad.  I kind of like it."  Of course I didn't tell Zac that right away.  I wanted to use the name choice as leverage in other baby-related decisions.  🙂  We weren't planning on sharing our baby's name with anyone until we saw him in person and decided whether or not it fit him, so honestly we didn't have to commit to a name by a date certain.  But when we saw his little face in the delivery room, and my husband asked me what he looked like, I said "he looks like Cole, of course."
Cannon was a little easier to name.  Not easier in the sense that we already had a name picked out, but easier in the sense that after we realized what his name was supposed to be, we just went with it.  We already had a girl name all picked out, and when we found out he was a boy I just assumed we would use one of the names we had waiting in the wings.  But they didn't feel right.  We liked the idea of using another family name, but in a family full of Rodneys, Othas, Rubles, and Roys, pickings were a little slim the second time around.  None of the names of the men in our families really stood out to us for our baby boy, so we started looking at surnames down the lines.  Douglas?  Bryant?  Wear?  Cantrell?  No, none of those were our baby's name.  Then one evening I was grasping at straws in the family surname department, and I blurted out to Zac, "what about Cannon?  It was my great-grandmother's maiden name."  And I kept moving right along because I thought there was no way he would go for it.  He got really quiet, then said "…Cannon.  I like it."  We mulled over a few more names for a few weeks after that, but we knew from that moment that Baby Brother's name was Cannon.  There was debate over how it was spelled, but we were happy with either way.  As soon as he was born, we knew we made the right name choice.
I was really happy that both our families would be honored in both our boys' names.  The fact that they have the same initials was completely unintentional.  Hopefully they won't mind that as they get older.  How did you select your kids' names?  Do you have any in mind for future children?
–
Like what you see? Subscribe to my RSS feed. And don't forget to follow me on Twitter and like The House of Burks on Facebook for the latest updates!
–